Greetings on Maha Ashtami 2020 and events for the day
Bharati extends a warm greeting to all on Maha Ashtami! We had a wonderful line up of cultural programs yesterday evening. The evening program began with 31 participants coming together for 16 dances on a vibrant Bollywood dance program tracing love as depicted in kaalidas in 1959 to Kalank in this year. This was followed by a wonderful performance by the children of Bharati who enacted Manoj Mitra's satire Jai Baba Hanunath.
Today is Maha Ashtami. Puja will start at 10 am, with Pushpanjali from 12 noon to 1 pm. Sandhi Puja is at 3.26 pm. Evening Arati is at 7.15 pm.
We look forward to your presence today for another delightful evening of performances. We begin with a solo dance performance by our talented young member Oishika Mukherjee. This will be followed by a comedy drama titled 'Koney Vibhraat'. The drama has been directed by Jay Shankar Mukherjee.
Bharati also extends it gratitude to Shrimati Ruchira and Shri Alok Ganguly for sponsoring today's dinner on Ashtami.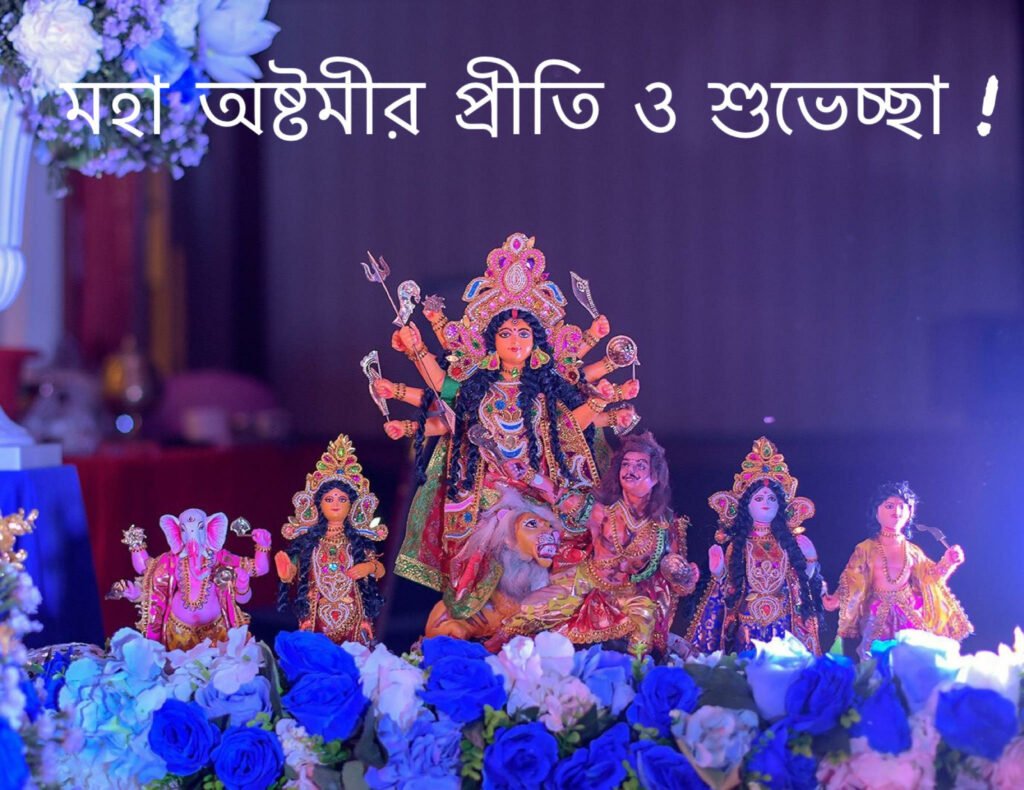 Waste time carefully! It's precious …
💞 Prefer to say 'Oops' rather than 'What if'
🥀Limited edition crackpot
❣ Free spirit
❣ Wandered into my home & ❤ it