Maha Saptami 2020 greetings and Events for the day
Bharati greets all on Maha Saptami!
After the evening Arati on Soshti, we sat back to enjoy a soulful performance by the Agomoni group. This was followed by a dazzling performance on the tabla by Kabeer Yogesh. And the evening ended with a meet and greet session of our new members.
We look forward to your presence at Maha Saptami today. puja will start at 9 am. Pushpanjali will be at 10 noon. Evening Arati will be at 7 pm.
We have a line of scintillating performances lined up for the evening.
7.45 pm . Children Drama Jai Baba Hanunath. Director : Anirban Sengupta. Story : Manoj Mitra.
8. 45 pm. Dance program kaalidas to Kalank – A journey of Bollywood Love. Director Dalia Chakraborty. Concept Ananya Pal. 31 dancers! 16 dance performances!
We look forward to your presence !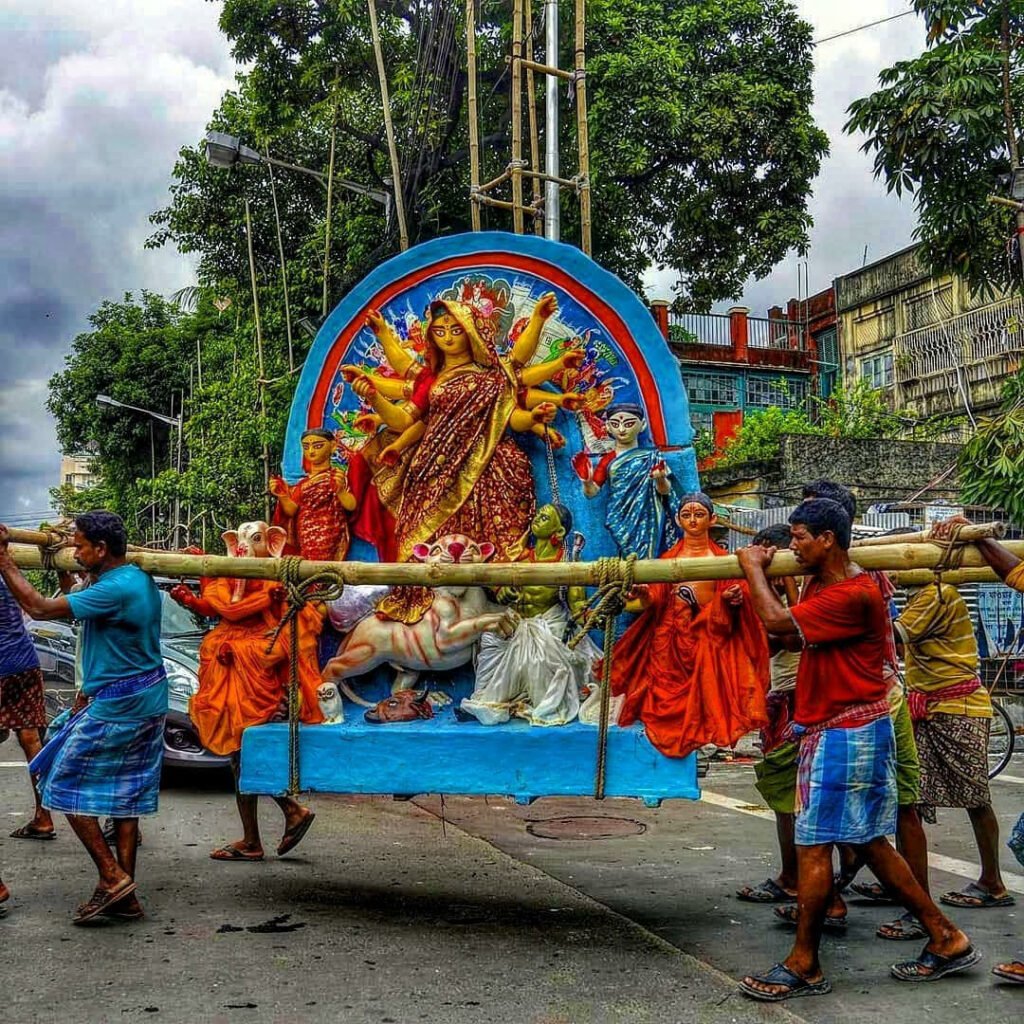 Waste time carefully! It's precious …
💞 Prefer to say 'Oops' rather than 'What if'
🥀Limited edition crackpot
❣ Free spirit
❣ Wandered into my home & ❤ it