Bharati Picnic & Holi 2023 – Program Schedule
The much awaited Picnic-Holi bash is just around the corner! We have an exciting lineup of two whole fun-filled days of dance, music, games, prizes and yummy food planned for you.
Are you excited? How's the josh?
Dates
4th – 6th March, 2023
Venue
Palmeraie Beach Resort, Rayong
หมู่ที่ 1 177 Kram, Klaeng District, Rayong 21190
Phone: 0663863807
Getting there
Approximate travel time is 2.5 hours from Bangkok.
Please follow this Google Maps link for navigational assistance: https://maps.app.goo.gl/eQ2AxQr3kVBHeU8v8
Parking is available at the resort (the parking lot is situated just outside the reception/lobby).
Rooms & Checking-in
The keys to your rooms will be ready and available at the reception. Mention your name and show your passport to collect the keys.
Please ensure that you carry the passports for all family members, as it's a requirement for any foreigner checking into a hotel in Thailand.
Check-in time is 11am onwards.
Program Schedule
4th March
Late morning/ afternoon: Check-in. Lunch will not be provided.
Evening 6:30 pm onwards: Pool-side bonfire & BBQ dinner.

Fireside games and story time
Dance Party
5th March
Morning: Breakfast (Timing will be provided during check-in).
Morning 10:30 am onwards: Holi Bash on the beach

Holi
Games & Prizes
Rain dance
Food Trucks
Holi Special Lunch

Evening 6:30 pm onwards: Gala Dinner & Games.
6th March
Morning: Breakfast & Check-out
Food & Beverages
Breakfast: American breakfast will be served on 5th and 6th morning.
Lunch & Dinner: Will be provided as per program schedule.
Alcohol
Alcohol for the event is on a contributory basis. The Chairman's Club will be contributing a few bottles of whiskey. You are requested to donate with open arms for this good cause.
Holi
The Holi bash will take place on the beach adjoining the resort. Arrangements have been made for makeshift pools & water sprinklers.
Dress code for Holi is a combination of White and Abir colors.
There will be fun, games & prizes for all.
Colors
Bharati has made arrangements for organic abir in multiple shades. Please refrain from bringing your own colors.
Usage of colors should be restricted solely to the beach area. You're expected to rinse off the colors before re-entering the main hotel premises.
Please note that we are prohibited from using the hotel pool or premises during the Holi celebrations.
Do's & Don'ts
The resort is situated in a heavily wooded area. Chances are there will be a lot of mosquitoes. Thus, it is advisable that you carry some form of mosquito repellant.
The shoreline is quite rocky and it's best you do not venture out to the sea to avoid injuries.
There's a warning sign about jellyfish – another reason to avoid the sea.
Holi will be played only with the organic abir and no other colors.
Do not get into the swimming pool or hotel premises while you have Holi colors on you. Please note that soiling the pool water bears strict consequences, as we will have to pay for replacement of the pool water and cleanup of the filters.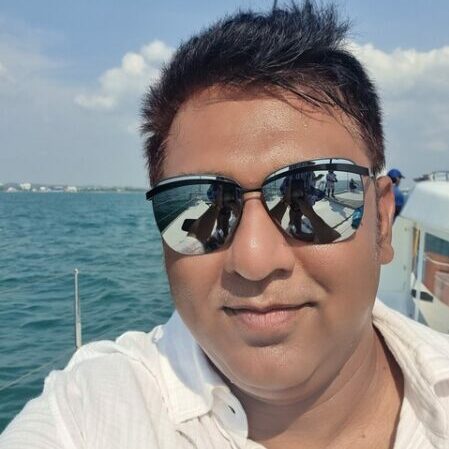 Sourjya lives and breathes all things tech – with more than 15 years of experience in strengthening businesses through Strategic Technology Planning, IT Empowerment, Enterprise Road-maps & Execution.