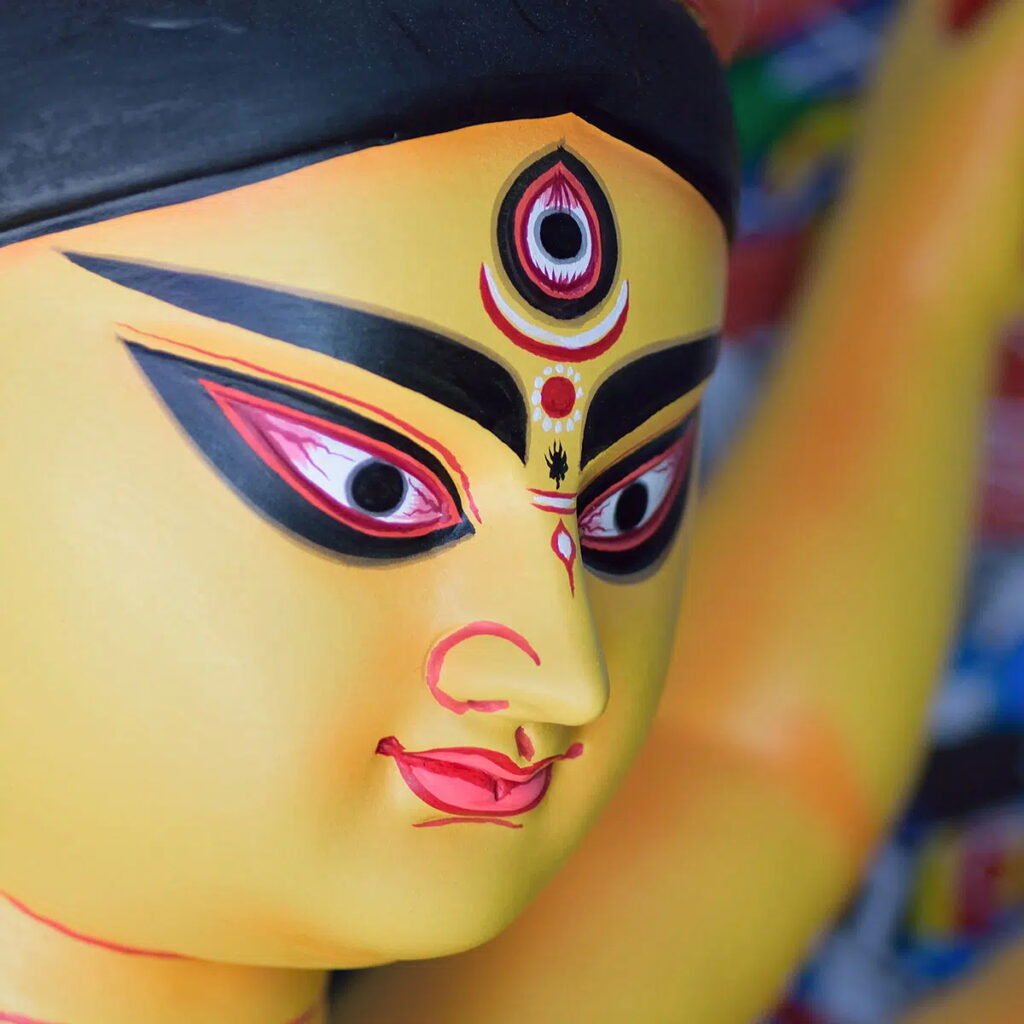 The fall of the year was a particularly occupied season in my tiny Bengali household. There were these specific six days during this time that I remember distinctly. My mother would remind me months prior 'Arshi, pujo is right around the corner, what will you be wearing?' and right before we knew it, the preparations for our Bharati pujo would commence. For me, Bharati pujo started with dance practices. I vaguely remember my first dance performance as a toddler, my father signed me up to dance on a popular Bollywood song in the evening of Navami. Him and I would practice every day for a month, making sure my first ever dance performance would be a hit. Everything went great until when that big night arrived and I was told to get up on stage and dance for the audience, I froze like a deer in headlights. Suddenly a few of my favorite uncles came up to dance with me and after that I could not be stopped. It made me feel like the audience that I was afraid of were just my beloved uncles and aunties rooting for me and from then on, I absolutely relished performing in front of them in every pujo. The dance practices would be one of my favorite times of the year, I would be able to meet my extended family every day and do the thing that I began to love the most, dancing. I can easily say that Bharati pujo has helped me discover my passion for dance and there was never a year where I did not perform in the pujo festivities.
As the most anticipated time of the year for all Bengali families arrived, I distinctly recall my father coming home early from work and mother scrambling through our home, trying to get ready for the evening. She would get her precious saris and jewelry to look her best while trying to get me ready for my dance performances at the same time. It would be chaotic until we entered the ITCC hall. The faint ringing of bells and happy chatters of people would get louder as I shuffled through the stairs. A bunch of familiar faces would be seen wearing beautiful outfits with big smiles adorning their faces. The fragrance of fresh flowers and incense sticks that were kept and offered to the magnificent statue of Ma Durga would linger across the hall. In those six days, the complete ITCC hall would come to life. Growing up in Thailand, I had the pleasure to witness the pujo every year and it felt like this is where I belong. I can truly say that the community is just like an extended family who strove to make every pujo better than the last one. As a member of a Bengali family, Bharati pujo made me fall in love with my heritage and now that I am miles away from my huge family, I can safely say… there is nothing like those magical six days in Bharati Durga Pujo.
Arshi is the daughter of Aroup and Supriya Banerjee, born and raised in Bangkok, Thailand. She is currently pursuing post graduate studies in India.