Shake a leg at the annual Dandiya Night '22
To mark the onset of the Durga Puja- '22 Celebrations, Bharati is organizing the Dandiya Night on 24th Sep. (7:30pm onwards) this year too.
All that you have to do is this right away :-
Hurry and book your slots before 31st Aug; call or whatsapp at the contacts shared in the flier below !
Shop for the jazziest attire and a tough pair of dancing shoes !
Kindly not that –
Members have a special price for the tickets (THB 600 Only).
These tickets are not transferable to non-members.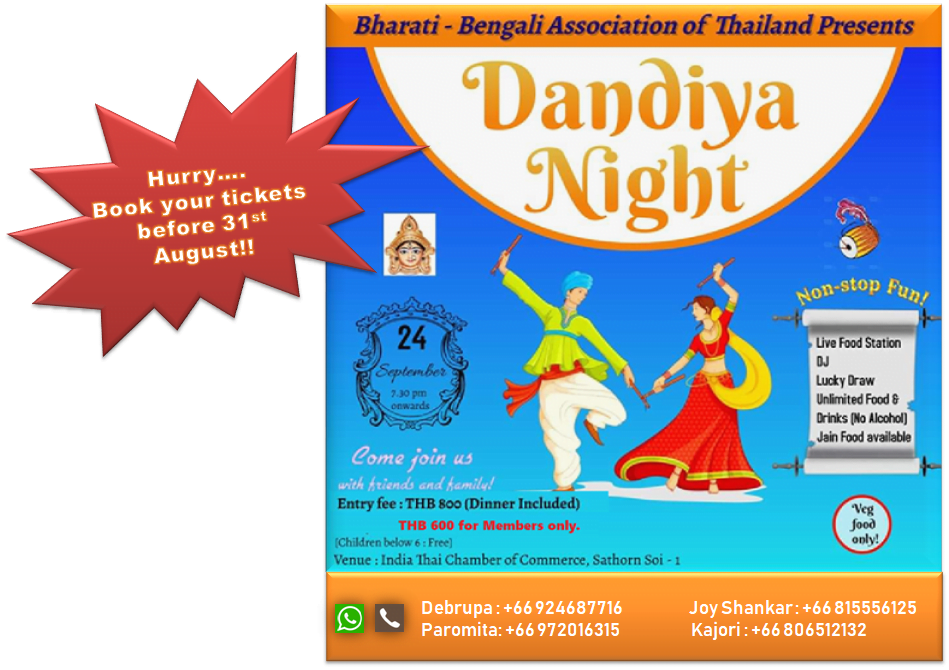 Waste time carefully! It's precious …
💞 Prefer to say 'Oops' rather than 'What if'
🥀Limited edition crackpot
❣ Free spirit
❣ Wandered into my home & ❤ it